Stephen King's "If It Bleeds" — a collection of novellas in the vein of "Different Seasons" and "Full Dark, No Stars" — is out today. Critic reviews are due out too, and early reactions for the book appear positive, with many raving about the title novella, which picks up from the 2018 novel, "The Outsider".
Brian Truitt from USA Today writes that Stephen King, as ever, is able to "keep you up late at night engrossed in four tales about our dreams and our frailties."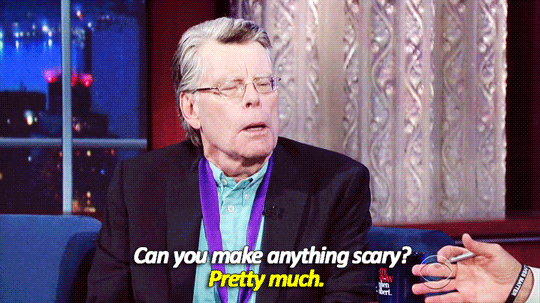 There are particular praises for the title novella, "If It Bleeds", which follows detective Holly Gibney, who had appeared in previous King works, including the aforementioned "The Outsider" and "Mr. Mercedes".
"King excels at marrying the forensic techniques of procedural fiction to his supernatural premise," notes The A.V. Club's Randall Colburn. "The story is at its best when Holly is in detective mode." The novella follows Gibney tailing a specific type of "outsider" that assumes the form of reporters on the scene of some of the world's worst tragedies.
Another favorite is a new novella titled "The Life of Chuck", a story told backwards. "No Stephen King Plot Generator could produce "The Life of Chuck," unless experimental fiction were added to the potential genres," writes Ruth Franklin for The New York Times.
Through all four novellas, King appears to remain on top of his game. "King continues to draw from a rich and varied reservoir of stories," says Bill Sheehan from The Washington Post. "At its best, his work remains deeply empathetic and compulsively readable. May the reservoir never run dry." Can't say we disagree.
Get Stephen King's new book — "If It Bleeds" — today. Buy it on Amazon.